Lasting Power Of Attorney in Northamptonshire
Peace Of Mind For You And Your Loved Ones
Lasting Power Of Attorney In Northamptonshire
A Lasting Power of Attorney (LPA) is a legal document that allows you to appoint one or more people to make decisions on your behalf should you lose capacity to make decisions yourself. The people you appoint to manage your affairs are called the Attorneys. An LPA is a separate legal document to your Will, dealing with your affairs in lifetime. Many people will put LPAs in place at the same time as they write their Will as part of their greater 'estate plan' but they can be made totally separately too.
The concept of 'next of kin' has no real legal basis, which comes as a shock to many. If you were to lose capacity, then you may be surprised to discover that your spouse or children have no automatic legal right to manage your affairs. To give them this authority you need an LPA in place appointing them as your Attorneys.
The best solution is for couples to have 'Mirror' (identical) LPAs. These documents would allow them to appoint each other to make decisions about each other's financial affairs and health issues; should one of them lose capacity to do so.
To find out more about our services, or to arrange a meeting, fill out the form below.
There Are Two Types Of LPA
Property & Financial Affairs
Allows you to appoint Attorney's to make decisions about your finances.

This can include managing your bank account, paying your bills, or even selling your property.
Allows you to appoint Attorney's to make decisions about your care.

This may be day to day decisions such as what diet you eat or may extend to where you live and what types of medical treatment you consent to.
Peace Of Mind With An LPA
Once you have a Lasting Power of Attorney in place you can have peace of mind that there is someone you trust to look after your affairs if you became unable to do so yourself during your lifetime.
This may occur, for example, because of an illness or old age or an accident.
Your LPA gives you control over your future should you lose capacity. It can include binding instructions together with general preferences for your Attorneys to consider.
While Attorneys must always make decisions in your best interests, by including instructions and preferences you can make sure that your Attorneys are making decisions the way you want them to.
Your LPA Attorney should reflect your particular wishes so you know that the things that matter most to you will be taken care of.
Speak to our specialist team
We fully understand that although we try and cover as much as we can on our website.
There may be questions that we have not covered, if so feel free to call our trained staff on 01933 588 990.
Most of us have probably come across the term "guardian" or "guardianship," but have you ever stopped to think about whether this is something you need to put in place? As a parent, it may be something you think you may never have to consider but the safest option is to make provisions for your
Read More »
The Duke and Duchess of Sussex welcomed their first son Archie Harrison Mountbatten-Windsor to the world on Monday 6th May 2019. Like any new parents, now is definitely a time that they should look to reconsider their estate plans to make sure planning is up to date and no new family members will be disadvantaged. One of the
Read More »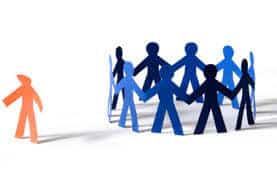 Relationships change, people and families fall out or drift apart. Maybe one of your children is well-off enough in their own right and you'd rather your other children or grandchildren inherited from you instead. Whatever your reasons, you've decided that there is someone you would just rather not make provision for in your Will. This post will guide
Read More »