Probate Services In Northampton​
If you're an executor under a Will you're probably wondering what you need to do. You may need to apply for probate. This is the legal process of dealing with a deceased person's estate, and will involve settling any debts they owed, arranging and paying for their funeral, and importantly distributing their assets to the people who they've chosen to inherit (their 'beneficiaries') following their will.
Where do I start?
Before you can start dealing with the estate you may need to apply for a 'grant of representation'. If the person left a Will this will be a 'grant of probate'. If they didn't leave a Will it will be a 'grant of letters of administration'. This document proves you, as the executor, have the legal authority to deal with the deceased person's estates. Organisations like banks and the Land Registry will need to see this important document before letting you access any assets.
Once you've got the grant you'll be able to start work on dealing with the estate. You'll have access to the deceased's assets so you'll be able to pay off any of their debts, pay any expenses like funeral costs, sell any assets that need to be sold, and eventually distribute to the beneficiaries.
When applying for probate you'll need to pay an application fee of £215 if the estate is worth more than £5000. If it's worth less than this there's no application fee.
To find out more about our services, or to arrange a meeting, fill out the form below.
Not all estates will need to go through the probate process. If the person owned their assets jointly with someone else then probate might not be required as these assets may pass automatically to the other owner. This is known as 'survivorship' and can apply to properties, share, and bank accounts.
Generally, if the person only had savings of less than £10,000 probate won't be required. It's important to still check with the bank they held their savings with though as different banks have different thresholds for when probate is required. Some banks will allow an executor to deal with an account with up to £50,000 without needing to see any grant of representation, whereas others have set their threshold much lower.
It will usually take between 4 to 8 weeks to receive the grant of representation after applying for it. After that though there's no set time limit for how long the probate process will take. This will depend upon how complicated the person's estate is and what kinds of assets they held. For most estates probate can take anywhere from 3 to 12 months, though some estates will take even longer than this.
In some cases, probate can also be delayed if there are any disputes raised by beneficiaries, or those who feel they should have inherited something.
If this sounds daunting don't worry. If you're an executor and you don't want to go it alone we're here to help. You can choose to carry on acting as an executor yourself but you can approach Nene Legal to help with the more difficult parts like filling out the probate application forms and the Inheritance Tax forms for HMRC.
Alternatively, you can choose Nene Legal to take over the whole probate process for you.
Want to know more? Contact one of our friendly Estate Planners on 01933 588990
Speak to our specialist team
We fully understand that although we try and cover as much as we can on our website.
There may be questions that we have not covered, if so feel free to call our trained staff on 01933 588 990.
Most of us have probably come across the term "guardian" or "guardianship," but have you ever stopped to think about whether this is something you need to put in place? As a parent, it may be something you think you may never have to consider but the safest option is to make provisions for your
Read More »
The Duke and Duchess of Sussex welcomed their first son Archie Harrison Mountbatten-Windsor to the world on Monday 6th May 2019. Like any new parents, now is definitely a time that they should look to reconsider their estate plans to make sure planning is up to date and no new family members will be disadvantaged. One of the
Read More »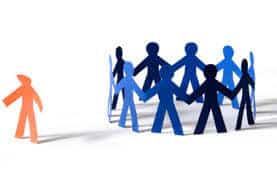 Relationships change, people and families fall out or drift apart. Maybe one of your children is well-off enough in their own right and you'd rather your other children or grandchildren inherited from you instead. Whatever your reasons, you've decided that there is someone you would just rather not make provision for in your Will. This post will guide
Read More »